LONG WEEKEND IN JULY MEANS....
THURSDAY, JUNE 30TH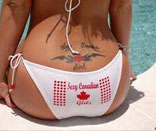 MEMBERSHIP APPRECIATION NIGHT
CURRENT MEMBERS GET IN FREE!!!!*
*Non-Members must pay cover charge OR Purchase/Renew a regular year long membership
IF YOU CHOOSE THIS OPTION, TO RENEW/BUY, THEN YOU DO NOT PAY COVER FOR THIS EVENT
Friday rates apply
Come on Out & Don't be Late :)
Mingling & fun for the whole evening for a Lot Less than Dinner & a Movie... Actually Less than even just a Movie & Snax!!
Read the FAQs under the "JOIN US" Tab & Make certain you Bring your Government Issued Photo ID when you Arrive :)
We Strive, at Intimate Times, to provide a Safe and fun environment for Likeminded Couples and Select Individuals who choose to be a part of the Lifestyle.
For couples & singles who are part of, or curious about, the Swing/Swingle's lifestyle, We allow you ONE visit AS a NON-MEMBER to allow you to Determine if Our Club is the Right Fit for you. You are still required to pay the Party Cover Charge for that visit. After this, if you wish to attend our Parties, you will be Required to become a Member¹ of Intimate Times.
Please note that Many People who attend our Events are Not Swingers.. they just really like to go out and enjoy their lives with their partners in an very OPEN and Fun nviroment :-)
For Your Convenience, all your Cash & Credit Card needs,
I.T. has installed a LOW-COST ATM on-site!!!
Doors are Open Each Friday & Saturday night - 9pm until 1am.
Mingle lounge closes at 245am.